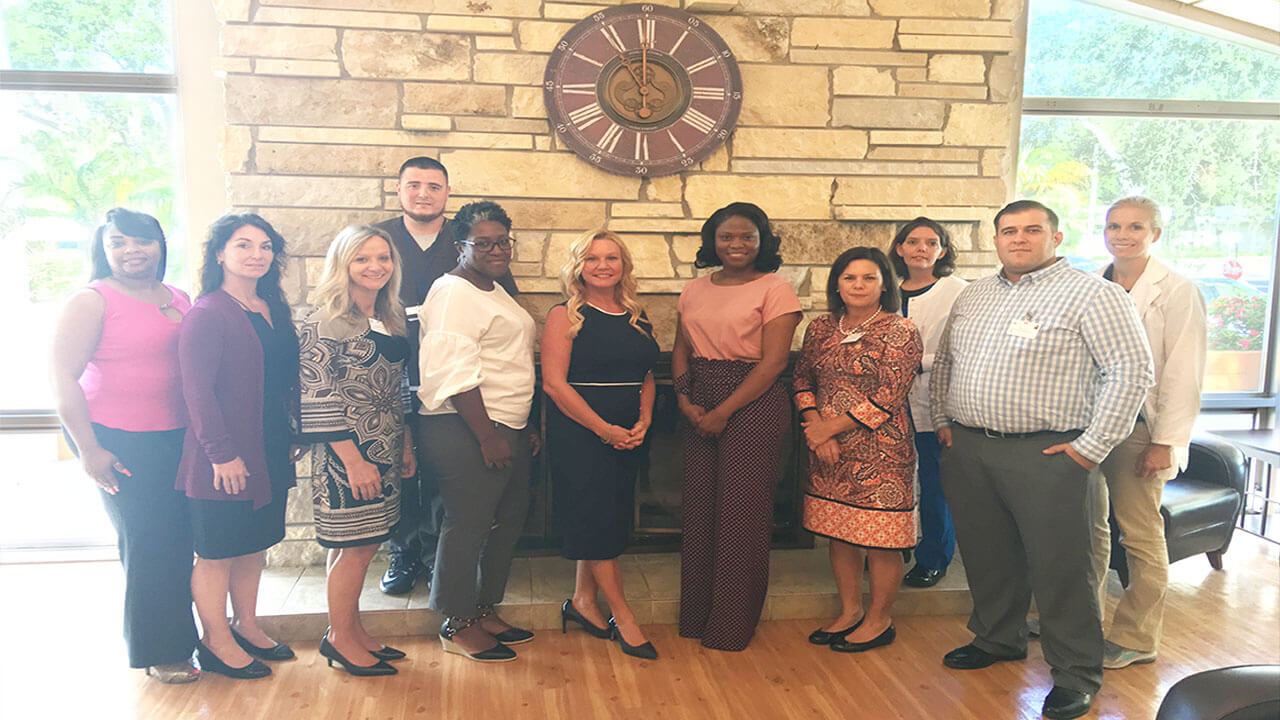 INTERESTED IN BECOMING A MEMBER OF THE HIGHLAND PINES TEAM?

Click Here: https://forms.office.com/Pages/ResponsePage.aspx?id=ab-EG5TS2UWdSR0JBKLRF2ZQwH2zLWlLu24v-VmilmRUQ0VaUU1JMjZHQVZMOTJGOVlSM1Y5V1JNSC4u
Being associated with our team, you'll be challenged, rewarded and recognized for being exceptional. We believe that the people who care for our residents are our most valuable asset. Your career can continue to grow by learning from industry leaders who have a wealth of experience.
We have developed successful clinical systems including specialty programs and best practice programs which enable our nursing teams to achieve enhanced resident satisfaction.
Our Administrative staff, including our administrator, business office manager and admission/marketing staff work together to manage the day-to-day operations and business-related activities.
Our Dietary staff ensures that the special dietary needs of our residents and patients are met in the nutritious meals served every day.
Our activities department encourages socialization by providing daily meaningful activities.
Our maintenance and housekeeping departments work 365 days a year to ensure that our center is well-maintained and clean.
For employment opportunities, contact us at:

Highland Pines Rehabilitation and Nursing Center
1111 South Highland Avenue
Clearwater, FL 33756
Phone: 727-446-0581
Fax: 727-442-9425
Staff Comments
"I enjoy my job because it allows me to provide education and moral support to my staff which enables us as a team to provide the best in customer service."
– Agnes K., RN, ADON
"I have grown to love the residents and staff at Highland Pines. The greatest reward that a nurse can receive is knowing that they have made a positive difference in the lives of their residents."
– Frances J., LPN
"I love my job because it allows me to provide comfort to those experiencing discomfort. I enjoy the feeling of inner satisfaction that I receive from knowing that I have made a difference in someone's life. Being able to help in this way gives me an "I can attitude" because I am who my residents depend on."
– Noreco A., CNA
"We love our jobs because of the interactions we have with our residents and knowing that we improve their lives and the support we receive from our supervisors and the teamwork we experience from our co-workers."
– Isabella R. and Wanda R., dietary